B/R: Residents in fear as strange coffin mysteriously appears in the middle of the town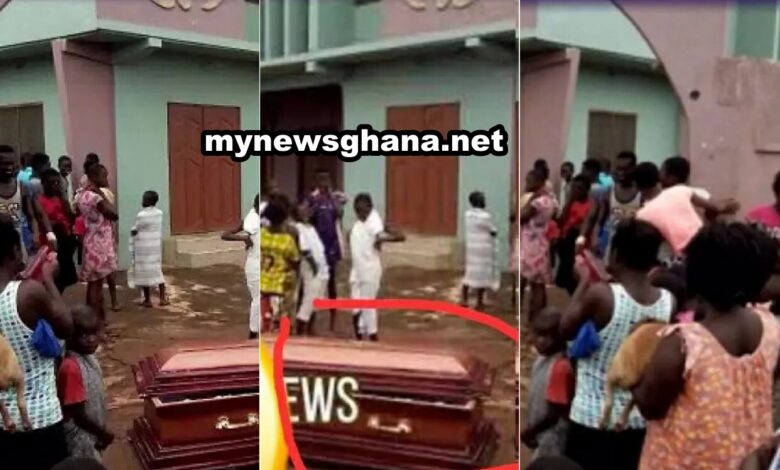 Residents of Nsuatre, a town in the Bono Region of Ghana have been struck with fear after a strange coffin dropped from the sky into the town.
According to reports, two women were going to their farms this morning when they saw the coffin in the middle of the road.
.They informed the leaders of the town about the coffin and an announcement was made to find the owner of the strange coffin.
Strangely, no one has claimed ownership of the coffin till now.
The leadership of the town has also enquired from a mortuary in the town but the management of the mortuary says they do not know anything about the coffin.
Residents are in fear because they believe the coffin could be the activities of "Sakawa" boys in the town which could cause deaths and mysterious occurrences.
Source: mynewsghana.net