The Education Ministry has denied claims that the teacher licensure examination has been suspended.
There were claims that the alleged suspension of the exams was triggered by a promise by the opposition National Democratic Congress to cancel it if they win power in December.
But the Ministry in a statement explained that the examination has only been postponed to October as a result of venue challenges.
The statement added: "The former President is respectfully requested to ensure that he is seized of the full facts before making public pronouncements on matters of such significance, as they are otherwise likely to mislead the public."
It further reiterated that government remains committed to the GTLE as a quality assurance measure to ensure that teachers meet a minimum standard of training and skill sets to improve teacher quality in this country.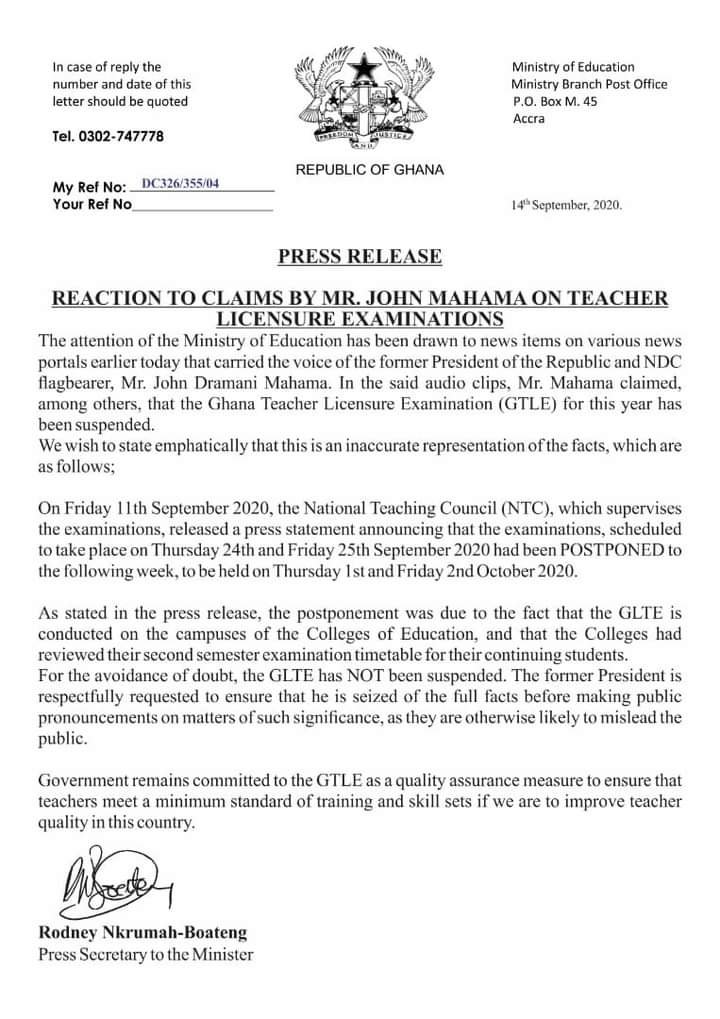 The Teacher Licensing Examination is to enable qualified teachers acquire a professional license and also prepare teachers to meet the demands of the National Teachers' Standards of possessing the minimum knowledge, skills, values and attitudes necessary to deliver effectively in schools.