Family drags UGMC to court over death of relative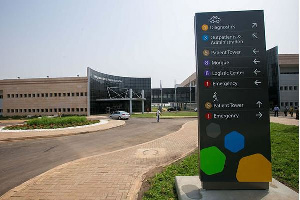 A family has filed a suit against the University of Ghana Medical Centre (UGMC) following the death of their relative.
A member of the family, Franklin Battanis Akiti, is said to have died at the hospital on June 29, 2020 – just a day after he was admitted.
The family, therefore, wants the high court to order the UGMC to produce the medical records of the deceased.
They are also seeking to stop the burial of the remains of their relative until they can verify "the cause of death."
Citi News reports that the family said they only found out about the death on June 30 when they visited the hospital.
According to them, the corpse had also been moved to the Ga East Municipal Hospital ahead of burial without their notice.
In their writ, the family said the UGMC failed to inform them of any diagnosis prior to the death of their relative.
"..the UGMC has, since the demise of the deceased, failed to inform the deceased's family of any diagnosis, prescriptions or recommendations prior to his death," parts of the wrote noted.
"Upon further enquiry by the members of the deceased's family, the Ga East Municipal was making preparations to bury the deceased's corpse without the knowledge of any member of the deceased's family."
The family maintains that an "autopsy is a requirement for the establishment of the cause of death of a person who dies within 24 hours upon arrival in a medical facility for treatment."
They are, therefore, seeking to stop the burial of the deceased as well as get the court to order the hospital to produce the medical records of their dead relative.
Source: pulse.com.gh
Man's vanished penis returns, yet to start functioning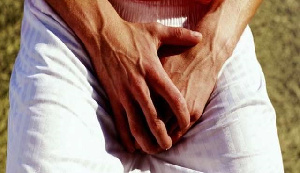 Man's vanished penis returns, yet to start functioning
---
The man has been asked to abstain from sex for a while [File photo]
• The penis of a 52-year-old farmer vanished at a funeral ground
• It has however returned but yet to function
• The man with the returned penis has been asked to abstain from sex for a while
A 52-year-old farmer in the Krachi East Municipality of the Oti Region has had his penis returned after it mysteriously vanished, JoyNews has reported.
The returned manhood is, however, yet to start functioning.
Narrating the incident, the younger brother of the farmer Issifu Yeliwa said they were at the funeral when a stranger came to them and complained of hunger.
In their bid to serve the stranger some food, he suddenly touched his senior brother's manhood and shortly after that, the manhood vanished.
Speaking to Adom News, the brother of the farmer who is also a fetish priest said the penis has now returned.
"It has returned but I can't tell if it will function as it used to or not," he said laughing.
According to him, although the vanished penis has returned after search and traditional performance he has been given some days to abstain from sex to enable the progress of work.
"He has not been permitted to have sexual intercourse at the moment," but was optimistic that after the numbers of days given, the penis might start working again as never before.
The suspect at the time, who was identified as Adams Kwasi, was taken to the police station for investigations when all efforts to bring back the manhood failed.
However, the Krachi East Municipality Police commander, DSP Aboagye, said the police hierarchy does not deal with spiritual matters but rescued the suspect from being assaulted.
2,143 test positive for HIV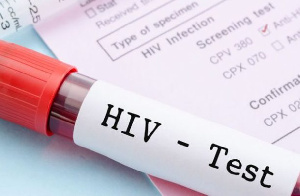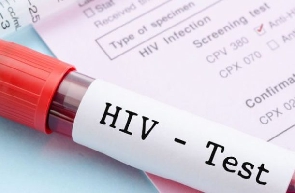 The USAID Strengthening the Care Continuum Project in collaboration with the Ghana Health Service (GHS) has, between October 2020 and March 2021 tested almost 30,000 people for Human Immune Virus (HIV) with 2,143 individuals testing positive.
The USAID Strengthening the Care Continuum Project is designed to improve the capacity of the government of Ghana and its partners to provide quality, comprehensive HIV services for people living with HIV.
The Counsellor for Public Affairs at the US Embassy in Ghana, Virginia Eliot who disclosed this noted that out of the number who tested positive for HIV, 1,988 of them have been initiated on treatment.
She was speaking via zoom technology during the 2021 media workshop and anti-stigma campaign on HIV/AIDS organized by the US President's Emergency Plan for AIDS Relief (PEPFAR).
The programme was aimed at equipping journalists to effectively report on HIV/AIDS issues.
"Here in Ghana, we have made great progress in the fight to achieve epidemic control by 2030", she added.
Dr Henry Nagai, the Chief of Party of USAID Strengthening the Care Continuum project called on Journalists to use their media to encourage people, particularly the youth, to voluntarily test for HIV.
According to Dr Henry Naggai, the media is a powerful tool that can be used to minimize, if not erase the myth surrounding HIV.
"People still see those living with HIV as outcasts, but journalists are in the position to tell the story better that though there is no cure for HIV, there is treatment for patients to live for years," he said.
Dr. Naggai disclosed that enough resources have been channelled into HIV advocacy in the regions and anybody could walk into any health facility to test".
He noted that, due to the stigma that people living with HIV go through, it is difficult for most of them to socialize and get involved in any community activity.
He therefore challenged the media to help people in the community to accommodate people living with the virus since it is not a communicable disease
Mrs Dzid Kwame, Media Specialist for the PEPFAR project would demonstrate effective strategies to achieve 95-95-95 epidemic control at the national level.
"It means 95 per cent of people living with HIV will know their status, 95 percent of people diagnosed with HIV infection will receive a sustained antiretroviral therapy and 95 percent of people receiving antiretroviral therapy will have viral suspension", he explained.
Source: ghanaguardian.com
Check out 5 important health benefits of coconut water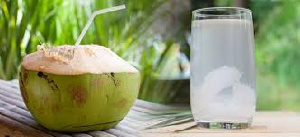 Coconut water has become a very trendy beverage in recent years. It's tasty, refreshing, and has loads of benefits to your health.
Coconut has a lot of vital nutrients, including minerals that most people don't get enough of.
Here are some health benefits of consuming coconut water.
1. Serves as a good source of several nutrients
Coconuts grow on large palm trees which are scientifically known as Cocos nucifera.
Despite the name, coconut is botanically considered to be a fruit rather than a nut.
Coconut water forms naturally within the fruit and holds 94% water with very little fat.
Coconut water is a good source of fiber, vitamin C and several important minerals such as Carbohydrate, Magnesium, Manganese, Potassium, Sodium, and Calcium, all these nutrients play a very important role in maintaining a healthy body.
2. May have benefits against diabetes
Coconut water may reduce blood sugar levels. It contains 3 grams of fibre and digestible carb content of only 6 grams per cup, therefore it can easily fit into a meal plan for persons with diabetes.
It is also a good source of magnesium, which may improve insulin sensitivity and reduce blood sugar levels in individuals who are infected with type 2 diabetes and prediabetes.
3. Beneficial after prolonged exercise
Coconut water could fit for the perfect beverage which can restore hydration and replenish electrolytes that are lost during exercise.
Electrolytes are defined as minerals that play some relevant roles in the body, including maintaining proper fluid balance. They are made up of potassium, magnesium, sodium, and calcium.
4. Delicious source of hydration
Coconut water has this slightly sweet taste and nutty flavour. In addition, it is fairly low in calories and carbs.
The water is most refreshing when it comes directly from the coconut.
You could simply press a straw into the liquid and start drinking.
Or better still you could also store it in your refrigerator to chill then you sit back and enjoy that chilled natural sweetness.
5. It is believed to treat erectile dysfunction
Coconut as mentioned earlier is rich in potassium, which is essential for proper erectile functioning and any deficiency in it can contribute to your decreased sexual performance.
Replenish your body with sufficient potassium by consuming coconut water regularly in order to maintain the electrolyte balance of your body.
Source: radiouniverseonline.com