The story that has dominated US politics for weeks will reach fever pitch later on Thursday in a small Senate committee room.
Brett Kavanaugh, the man nominated for a vacant post on the Supreme Court, and a woman accusing him of sexual assault will both testify.
Mr Kavanaugh has denied allegations by Christine Blasey Ford, along with those of a number of other women.
President Trump called it an "important day in the history of our country".
The nine-member Supreme Court plays a vital role in US political life. It has the final say on US law, including highly contentious social issues and challenges to government policy.
You can watch the hearing via a live stream on the BBC news website.
What is happening at the hearing?
It's scheduled to get under way in the Senate Judiciary Committee at 10:00 local time (14:00 GMT) and could last five hours.
It is set to be high on drama. No-one has seen or heard the 51-year-old Prof Ford publicly, apart from a few grainy pictures, since the allegations arose.
After addresses by the leading Republican and Democrat members, Prof Ford will deliver her opening statement.
The 21 senators on the committee will then have five minutes each to ask her questions.
The 10 Democrats will pose questions themselves and are expected to ask how the incident affected her and why it took her so long to talk about it.
The 11 Republicans, all men, are expected to defer most of their questions to a female lawyer, Phoenix prosecutor Rachel Mitchell.
Prof Ford will reportedly then leave the room and Brett Kavanaugh will enter. Prof Ford had earlier asked not to be in the same room as the judge.
Mr Kavanaugh, 53, will deliver his statement and the same round of questioning will follow.
A Democratic Party aide told Associated Press that its senators would try to make him look nervous and would address inconsistencies in his earlier statements.
Republicans say there are inconsistencies in Prof Ford's statements too.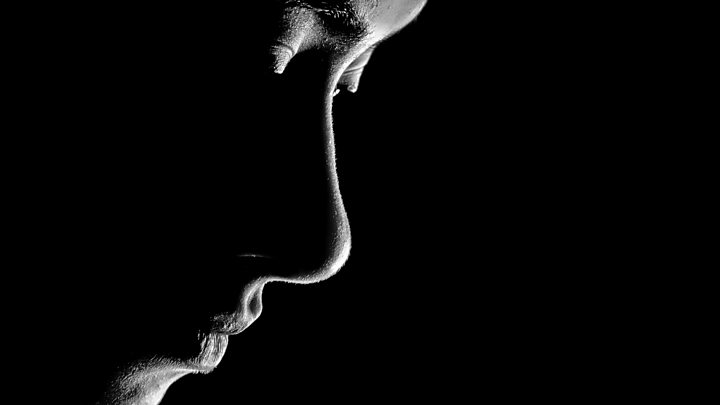 Lawmakers from both sides will certainly be tuning in.
Republican Senator Bob Corker said: "I've cleared the calendar and I'm going to watch every word."
Do we know what will be said?
Both Prof Ford and Mr Kavanaugh have released written testimony ahead of the hearing.
In her testimony, Prof Ford will say: "It is not my responsibility to determine whether Mr Kavanaugh deserves to sit on the Supreme Court. My responsibility is to tell the truth."
She will allege Mr Kavanaugh and his friend Mark Judge locked her in a bedroom during a small gathering at a house in Washington DC suburbs in the summer of 1982.
She will say Mr Kavanaugh tried to drunkenly remove her clothing, pinned her to a bed and groped her at a party when she was 15 and he was 17.
"Brett's assault on me drastically altered my life. For a very long time, I was too afraid and ashamed to tell anyone the details," she writes.
In his written testimony, Mr Kavanaugh denies Prof Ford's allegation "immediately, unequivocally, and categorically", along with all other accusations against him.
The written testimony suggests Mr Kavanaugh will not try to portray himself as a saint.
He will say: "I was not perfect in those days, just as I am not perfect today. I drank beer with my friends, usually on weekends. Sometimes I had too many."
But he will also say that what he has been accused of is "far more serious than juvenile misbehaviour".
Are there other allegations against Mr Kavanaugh?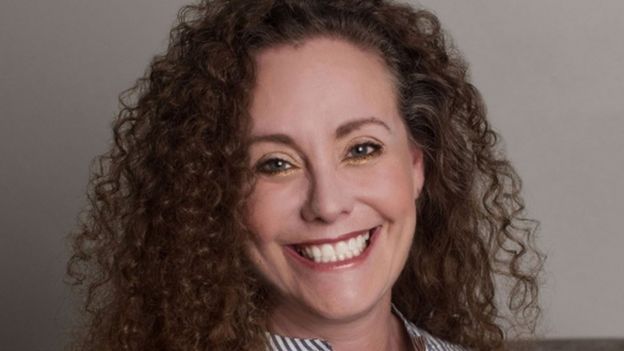 Yes, and new ones appeared as the hearing loomed. At present they are:
Deborah Ramirez. The former Yale University classmate has said that Mr Kavanaugh once exposed himself to her at a dormitory party in the 1980s. She alleges the incident occurred during a drinking game and remembers Mr Kavanaugh standing to her right and laughing, pulling up his trousers
Julie Swetnick. A Washington DC resident. In a sworn affidavit she alleges Mr Kavanaugh was involved in the drugging and sexual assault of girls at house parties in the 1980s. She says she was the victim of a gang rape in 1982 at a party attended by the judge, although he was not involved
Anonymous. A woman sent a letter to a Colorado senator alleging her daughter had witnessed Mr Kavanaugh pushing a woman he was dating "very aggressively and sexually" against a wall in 1998
Mr Kavanaugh denies these allegations.
In his written testimony he says: "Over the past few days, other false and uncorroborated accusations have been aired. There has been a frenzy to come up with something – anything, no matter how far-fetched or odious – that will block a vote on my nomination.
"These are last-minute smears, pure and simple."
What is Donald Trump's stance?
He has portrayed the events in political terms, accusing the Democrats of trying to block the nomination.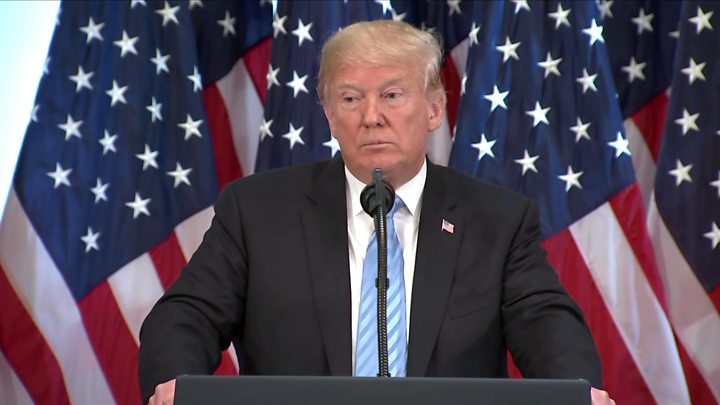 He repeated this on Wednesday, calling the accusations "a con job" by his political opponents.
Mr Trump has also repeatedly defended the judge's character, saying he is "one of the highest quality people" he has ever met.
But the president on Wednesday did say he could withdraw the nomination if accusations against the judge were proven.
He said: "I can always be convinced. If I thought he was guilty of something like this, yes, sure. It's possible I'll hear that, and I'll say, 'hey, I'm changing my mind'. I want to watch."
Why does this all matter and what happens next?
The Senate Judiciary Committee must vote on Mr Kavanaugh's confirmation before it is passed to the full Senate for a vote there.
A vote by the committee is scheduled for Friday but its chairman, Republican Senator Chuck Grassley, has left open the possibility it might be delayed again.
All 10 Democratic members on the committee have called on President Trump to "immediately withdraw" Mr Kavanaugh's nomination.
Republicans want their nominee in place before the looming midterm elections, when they could lose their 51-49 control of the Senate.
Any confirmation of Judge Kavanaugh could also affect female voters in November. The confirmation of Justice Clarence Thomas despite allegations of sexual harassment fuelled the rise of a new generation of female politicians in the 1992 national elections.
Supreme Court judges are nominated by the president and hold the position for life.
Mr Kavanaugh's presence on the court could give it a more conservative character for decades.
BBC