An Ejisu-Kwamo based Non-Profit Organization (NGO) Rehabilitation Center and Mental Care Home in the Ashanti region, Willing Ways foundation Ghana and its CEO Madam Lydia Abena Manu have been nominated for the 2018 CNN HEROES award which is expected to take place in December this year.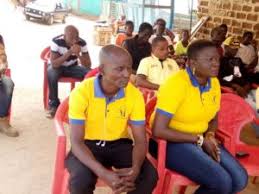 The nomination was spearheaded by Prof. Lungu, with support from www.GhanaHero.com, the chairman and Board of Governors and other supporters and well-wishers of the Non Profitable Organization (NGO).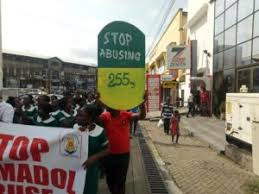 Reports say, the nomination of madam Lydia and her foundation comes after their extraordinary benevolent works towards community mental health and fight against drug abuse in Ghana. In the 2018 CNN Heroes award Award package, Prof Lungu notes that Madam Abena Manu truly deserves to win a CNN Heroes award to help her raise funds that will allow her NGO to provide more and better services to the growing population estimated to be 13% of all Ghanaians.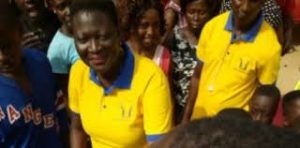 According to the World Health Organization (WHO), of the 21.6 million people living in Ghana, about 650,000 people suffer from severe mental disorders, and an additional 2,166,000 suffer from a moderate to mild mental disorder.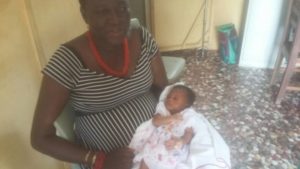 Since the founding of Willingway Foundation – Ghana in 2011, approximately 5,280 clients from all corners of Ghana have been served, and over 3,115 of those clients have returned to live independently in Ghanaian society.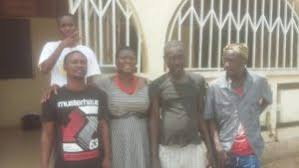 As of 30 July, 2018, and the submission of the CNN Heroes Award nomination on behalf of Madam Manu by Prof Lungu, Willingway Foundation – Ghana, was hosting 72 clients (18 Women, 52 Men, and 2 Children) at the Mental Health and Rehabilitation Facility in Ejisu-Kwamo, in the Ashanti Region, Ghana.
According to CNN, selected nominees and winners will be hosted at the 2018 "CNN Heroes: An All-Star Tribute" on Sunday, December 9, 2018, during a live, global telecast that will air from the American Museum of Natural History, New York City, New York, USA.
Speaking in an exclusive interview with Kumasi based Otec FM's broadcast journalist Evans Agyei Sikapa, Madam Lydia expressed her gratitude to the nomination as the move has boost her morale.
She said her nomination has shown that her works are being appreciated adding that  the Award will motivate her to do more in terms of mental health care and drug abuse fight in Ghana especially amongst the youth.
Read the full stories below
NGO saves mentally deranged mother and child on world Mental Day
A Kumasi based rehabilitation centre known for treating mentally deranged, drug addicts and alcoholism, Willing Ways Foundation Ghana as part of the world mental health day celebration saved middle aged mentally ill nursing mother and her one (1) week baby girl.
Ghana joined rest of the world to mark the mental health day on Wednesday 10th October to create awareness of mental illness and how to live with such persons.
The Willing Ways Foundation Ghana as part of their effort to combat drug addiction which contributes a huge number of mental illness observed the day with some of the mentally ill at their centre in Kwamo  in Ejisu Juabeng Municipality as well as others on the street to showcase to them that they are still part of human despite their current situation.
Founder and leader of the rehabilitation firm Madam Lydia Abena Manu during her visit to some mental ill patients at various points was able to save a nursing mother and a newly born baby girl who is just a week old.
It took the timely intervention of the said nursing mother's family who lived around the area in Offinso and other onlookers to help rescue the little innocent baby.
Speaking in an interview with OTEC fm's Evans Agyei Sikapa after treatment at the hospital for both the mother and the baby, madam Lydia described the situation as a sad one but promised to ensure the well being of the duo.
The said mentally ill nursing mother said to have left her home with anger after her family members decided to take the newly born baby girl from the hands of her.
DON'T NEGLECT MENTALLY ILL
Madam Abena Manu however used the chance to call on Ghanaians not to push persons with mental deficiencies since that could trigger their anger and harden them to cause trouble.
She was of the view  government is doing its best by providing drugs and other logistics but left with the society to exhibit some love to such persons to fight the illness. According to her, it will be a waste of time and resources should society turn their backs on such persons in the fight against mental health.
Ghanaians Lack Knowledge in Mental Health – Practitioner
Mental health practitioner and founder of the Willing Ways Foundation Ghana, an NGO known for treating the mentally ill, alcoholics and drug addicts, madam Lydia Abena Manu has said that Ghanaians lack knowledge about mental health.
Speaking in an interview with Otec FM's Evans Agyei Sikapa, madam Lydia bemoaned the way mentally ill persons are sexually assaulted, beaten, injured and left to die by abusive and neglectful society and called for an immediate change.
According to her, most Ghanaians consider mental illness as spiritual and demonic, and as a result take such people to prayer camps and spiritual homes for treatment.
"Why must a mentally ill person be chained at a prayer camp or any other place for treatment?, She fumed. She explains that mental illness is just like any other sickness and must be treated same.
The willing ways foundation Boss however noted that the Ghanaian way of treatment and attitude towards mentally ill persons especially drug addicts sometimes worsens the problem.
She however pleaded that such acts be stopped, as she believes treating mentally ill persons with love and care makes them recover fast.
She revealed that the Willing Ways Foundation has began an exercise in schools, churches and other civil society groups to educate Ghanaians on how to treat such people and also the effects of hard drugs and alcohol.
Source: Ghana/otecfmghana.com/Evans Agyei Sikapa