The woman who was assaulted by a police officer at a Midland Savings and Loans branch has been reportedly compensated with a three-bedroom apartment. Patience Sarfo became the object of public discussion after the video of her assault went viral on social media.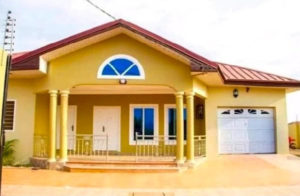 However, reports suggest that Midlands have decided to compensate her with a 3-bedroom apartment to avoid being sued. Check out the 3-bedroom house Midland allegedly gave to assaulted customer.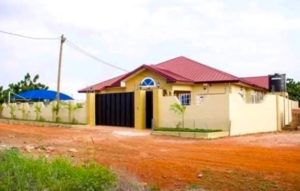 The trader is also reported to have been given an undisclosed amount of cash, which her lawyer, Sampson Lardy Anyenini, described as "generous".
"Well, to avoid a civil suit against Midlands Savings and in compensation for the punches, trauma and embarrassment, we just closed a rather 'generous' deal that removes her from the kiosk to owning a brand new house and from the streets hawking toffee to a woman now with multiple bank accounts," the lawyer announced on Saturday.
There was outrage among the majority of Ghanaians following footages of a Policeman mercilessly beating up a woman. In the said video, the Police officer is captured beating up the woman despite she carrying a baby in her hands. The 3-bedroom house Midland gave to assaulted customer.
Patience had entered the Midland Savings and Loan banking hall after transaction hours to withdraw some money. However, she was refused the transaction on the explanation that banking hours were over and that she could therefore not withdraw her money.
Upon insisting, the Police officer, who has since been identified as Frederick Amanor, was called to drive the woman out of the banking hall.
The one minute-twenty-seven seconds (1:27) video which was apparently recorded by an onlooker captured the policeman abusing the lady, first hitting her with an umbrella and then later countlessly slapping her on the face, before dragging her out.
Several Ghanaians took to various social media platforms to condemn the actions of the Policeman, who has since been remanded by the Police administration.
Source: yen.com