Police in Obuasi have arrested a man who claimed he mistook four boys who had gone on snail hunting as robbers and shot them.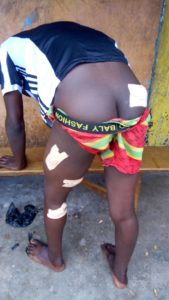 Two of the teenagers, aged 13 and 16, suffered multiple gunshot wounds have been treated and discharged by the AngloGold Ashanti Hospital in Obuasi.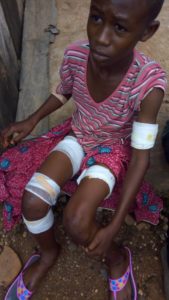 They are Appiah Pinkrah and David Pawla, aged 16 and 13 -JHS 2 and Class 5 pupils of Owusu Sempa Junior High and Primary in Obuasi respectively. The other two who escaped unhurt are Isaac Kotuah, also a JHS 2 pupil and Philip Dankwah, a school dropout.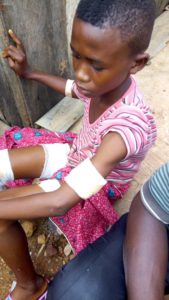 The suspect whose name is being withheld was picked up Tuesday morning together with his licensed gun.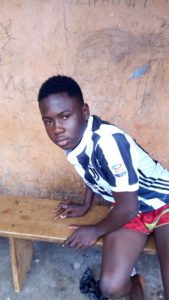 The victims left their Ehansoyewode home Monday night for snail hunting at Abompe, a suburb of Obuasi. They were spotted in a nearby bush at about 2 a.m Tuesday, by the suspect who fired several shots at them.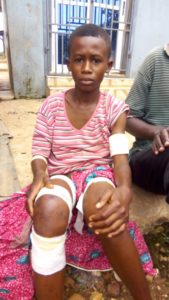 They received gunshot wounds on the buttocks, legs, hands and other parts of their bodies.
"We passed in front of a house while looking for a way out of the bush. My friend here poured his bag of snail onto the ground and I then decided to ease myself few meters away. Suddenly, we heard gunshots. The bullets hit me and my friend," 16-year-old Appiah Pinkrah told OTEC FM.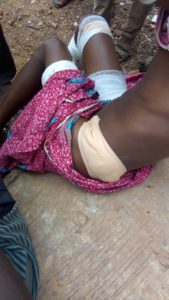 According to him, the shots which were fired from the windows of a room were followed by shouts of "armed robbers" as they run for their lives.
"We then heard the shouts calling us armed robbers. I began to feel numbness in my legs. I couldn't move again. Then a second shot was fired hitting my other friend. He then started crying so we all started running for our lives," he narrated.
Doctors at the AngloGold Ashanti Hospital say the children are out of danger after several tests conducted on them, including X-ray, revealed the bullets did not hit some vital parts.
Pinkrah's mother, Yaa Akyaa, says the children left home without permission.
She has debunked the suspects claim the children were suspected armed robbers.
According to her, their attacker fired at them with the sole aim of killing them.
She wondered how unarmed children could be described as criminals.
Source: otecfmghana.com