(Photos): Teachers beg for help over death trap school buildings in Asokore-Mampong
St. Martin's School at Akokoamong in the Asokore-Mampong Municipal in the Ashanti region has called on the government for an urgent renovation and new infrastructure for effective teaching and learning.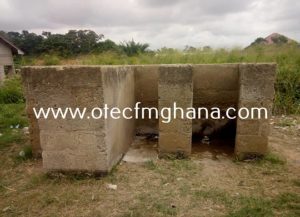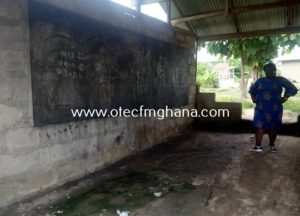 The school, with both Primary and Junior High School (JHS), lacks a staff common room as it has been converted into a classroom for the JHS 1 students, who been learning under trees for the past ten years.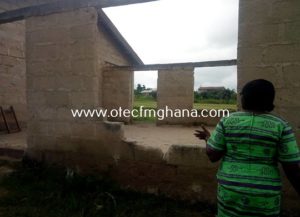 The teachers now sit under trees to do their academic activities, a situation they said affect their performances.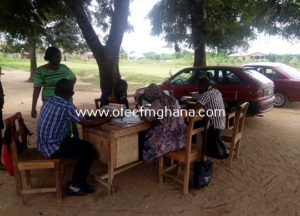 Otec News' Mabel Fosu and Sandra Osei who reported from the school said the JHS 1 which has been abandoned for years, has part of its wall collapsed and used by animals as playing ground.
The Headmistress of the JHS, Mrs. Elizabeth Sarkodie speaking in an interview with Otec News said "at first the students who were learning under tress had to go home when it rains because that abandoned classroom is unusable, it's a death's trap and now occupies by animals. We (staff) thought it wise to give our room to them to use as classroom for them to feel comfortable in learning".
The school lacks ICT Center, a library, washroom and classroom blocks, according to the headmistress, and asked the government for help.
"The Kindergarten 1 and 2 share the same classroom, making it difficult for effective learning due to the combined noises from each class. We need a lot infrastructure for effective learning and studying, we therefore appeal to the Ghana Education Service (G.E.S) to come to our rescue," she pleaded.
Source: otecfmghana.com